Been denied social security disability? Call our office today for a free consultation at (406)728-0168.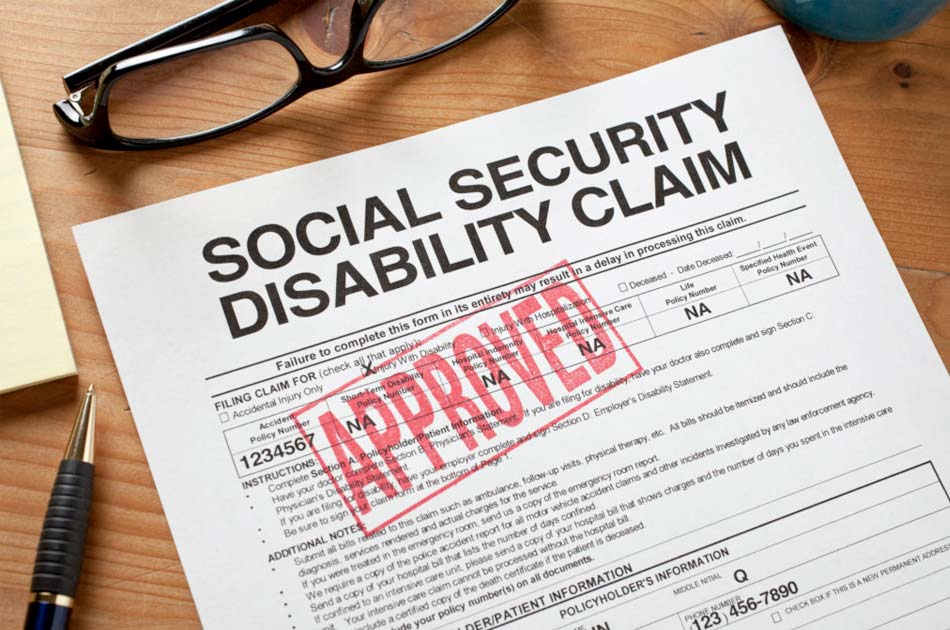 Am I entitled to Social Security Disability benefits?
If you are asking this question, then you are undoubtedly dealing with some major health issues. If your physical and/or mental health is limiting your ability to work and support yourself, then you may be entitled to social security benefits. Your entitlement is based on a number of factors, including not just your medical status, but also your technical eligibility to benefits. Clark Fork Law Offices, P.C., can help determine whether you are technically eligible for benefits. If you are, then we can also help develop your record set to ensure that your claim file fully and accurately reflects all of your medical issues.
What does it mean to be disabled?
To meet the definition of disability as an adult, you must be unable to engage in any substantial gainful activity (SGA) because of a medically-determinable physical or mental impairment(s):
That is expected to result in death, or
That has lasted or is expected to last for a continuous period of at least 12 months.
Your disability has to last for at least one year for you to qualify for benefits. You can file as soon as you become disabled. You should not wait until you have been disabled for 12 months before filing. If you need information on how to file, or need help doing so, please call Clark Fork Law Offices, P.C., at (406)728-0168. Consultations are always free.
Because of my health issues, I can't do the job that I used to do. I don't know if I can do any other work, but I am confident I can only handle part-time work. Can I qualify for social security benefits?
You may still qualify for benefits, even if working. In social security jargon, your question is, "What does it mean to engage in substantial gainful activity?" Since it is a technical term there are many nuances to the definition, but basically "substantial gainful activity" describes a level of work activity and earnings. I will try to answer your question more fully below, but please understand that because of the "nuances" that I just mentioned, you should talk with someone at Clark Fork Law Offices, P.C., for more clarification.
Work is "substantial" if it involves doing significant physical or mental activities or a combination of both. For work activity to be substantial, it does not need to be performed on a full-time basis. Work activity performed on a part-time basis may also be SGA.
"Gainful" work activity is:
Work performed for pay or profit; or
Work of a nature generally performed for pay or profit; or
Work intended for profit, whether or not a profit is realized.
The Social Security Administration defines SGA based on how much you earn on a monthly basis. The Social Security Act specifies different SGA amounts for people who do or do not meet the legal definition of blindness. These amounts usually adjust every year based on increases in the national average wage index. You can find current SGA amounts at https://www.ssa.gov/oact/cola/sga.html.
Under which program should I apply? I don't understand the difference between SSI and SSDI.
The Social Security Administration manages two programs that provide benefits based on disability or blindness. Both programs require that you be disabled, but benefits are calculated differently for the two programs.
The Social Security Disability Insurance Program (SSDI) provides benefits to disabled or blind persons who are insured by workers' contributions to the Social Security trust fund. These contributions are made when FICA (Federal Insurance Contributions Act) is withheld from your pay. To qualify for benefits under this program, you must meet two different earnings tests:
1. A "recent work" test based on your age at the time you became disabled; and
2. A "duration of work" test to show that you worked long enough and paid into the program.
The Supplemental Security Income Program (SSI) makes cash assistance payments to aged, blind, and disabled persons (including children) who have limited income and resources. The federal government funds SSI from general tax revenues.
You may be eligible for disability benefits under both programs. As you might imagine, there are many more specialized rules that relate to the terms and tests used to determine your eligibility for disability benefits. You should have an attorney in your corner to help you understand what you have to prove to win your case. Kristine Foot, at attorney at Clark Fork Law Offices, P.C., is Board-Certified in Social Security Disability Advocacy. As a specialist in the field, Kristine can help you work through these more specialized rules.
I can't afford an attorney, so how am I supposed to get legal help?
All cases Clark Fork Law Offices takes are on a contingency fee basis. Under the contingency fee arrangement required by law, your attorney may not charge a fee unless your claim is successful. Federal law generally limits the fees charged by social security disability attorneys to 25% of your back pay, or $6,000, whichever is less. Your back payments are those benefits that accrued while you were waiting for your claim to be decided. The amount of your back pay depends on your onset date of disability, when you filed for benefits, and what type of benefit you receive. Since you will not have to pay any attorney fees if you are not awarded benefits, there is no reason not to talk to an attorney at Clark Fork Law Offices, P.C., regarding your social security claim.
Why should I hire Clark Fork Law Offices to represent me instead of one of the national firms that advertise on TV?
I would like to answer your question with a question: Why would you hire someone to represent you based on an ad? Many of the firms that have a national outreach are spending money on national ad campaigns to get as many clients as possible. They are doing a volume business, which may be a good business model, but which may not serve you very well. I suggest that instead of relying on self-serving ads when choosing an attorney that you ask others in your community for a referral. When you get these word-of-mouth referrals, you know that the person who offered the suggestion had a positive experience with that attorney or law office, or knows of others who did. At Clark Fork Law Offices, P.C., we value each client and get many referrals from former clients, other attorneys, medical care providers, and others in the community. We work hard for our clients.
With regard to these national firms, I have another question, too. If you do talk to one of these out-of-state firms, you should know that many times these firms use non-attorney representatives instead of attorneys. Sometimes those non-attorney representatives do a good job, but if you can hire an attorney for the same fee, why wouldn't you? (Please see my answer to the question regarding whether you can afford to be represented by an attorney. Hint: You can.)
What if I have other questions?
If you have other questions, please call Clark Fork Law Offices, P.C., at (406)728-0168. You can schedule a time to talk with an attorney, either over the telephone or in-person, to get your important questions answered.