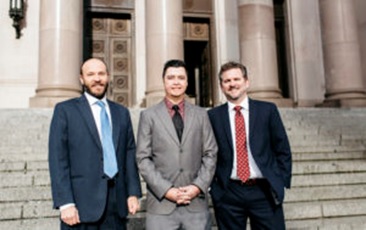 Clark Fork Law Offices, alongside Evergreen Personal Injury Counsel, helps injured firefighter Daniel Lyon.
Attorneys for Lyon argued Washington State's professional rescuer doctrine unfairly gives negligent parties protection for their negligence when first responders are severely injured or killed in the line of duty.  Settlement was reached prior to oral arguments before the Washington State Supreme Court.
"I am very grateful that my case calls attention to the plight of injured first responders. I am also grateful my case has reached a settlement so that I can now move on with my life knowing I will have the resources I need for the future," Lyon said in a statement.